When a new child arrives, you are celebrated with cards, presents, lots of toys and clothes. Whether it's for your kid or as a gift, creating this accessory adds a personal touch to an item. So what are the tools and tips to make a Shabby Fabrics self-binding baby blanket?
You need super soft cotton, gauze, and flannel to make a self-binding baby blanket. Its a quilt-like bedding accessory that takes after the design of Shabby Fabrics. Also called muslin when used in commercially available receiving blankets, double gauze layers in interval stitching gives this piece an opacity and ultra-soft hand. Considered an easy project by quilters, this cuddle-friendly item is the perfect shower or newborn gift.
Using regular cotton, fleece, gauze, or Minky, you can make a Shabby Fabrics baby receiving blanket using your stash of material and simple quilting tools. In less than ten minutes, you'll create a stellar newborn, baby shower, or birthday gift.
What Is a Self-Binding Receiving Baby Blanket?
Receiving or swaddle blankets are small-sized, versatile and you can make one out of soft fabrics. You can use a self-binding baby blanket for infant swaddling, burping, or receiving newborns in delivery rooms. While generally suited to various applications, this item is also likely to stay with you as a souvenir of your child's early days.
Your handmade baby bedding accessory will act as a reminder of the all too brief window spent cuddling your little one. Self-binding, also known as fold-over, is a technique for trimming to size and folding excess backing fabric, enclosing raw edges to your quilt's front side.
The technique is suited for small items, not of a bigger size than a baby's blanket. That's because the straightedge binding isn't as flexible as bias binding, tending to ripple edges slightly if used on large projects.
To make your binding, cut the backing fabric at least 3 inches more, such that there's a six-inch allowance. Before you bust and quilt, center the top section of your quilt on a well-selected back material, noting that it'll be visible on the blanket's front.
How Do You Make Your Baby Blanket Self-Binding?
To make your baby's self-binding blanket, you'll need two pieces of cotton, double gauze, fleece, or Minky fabric. Cut a 30 inch squared piece for the front and 40 inches for your back, and use pins to set the materials together. You can hand stitch or sew with a machine, for which you'll need needles, thread, and a pair of scissors.
A cutting mat and a quilters ruler also come in handy. You can set a section of bubble material between to act as insulation during frigid weather. After you've quilted the central part of your baby blanket, here's how you can make it a self-binding blanket.
Trim excess batting from the edges so that backing material doesn't extend beyond the center's top. Always take care not to cut through the back fabric.
Cut backing fabric to trim the extending amount of cloth beyond your quilt's edges, as this material should be twice the width of the binding you desire.  If you're looking to end up with ½ inch binding, you'll be trimming the back to one inch.
Make a backing fabric fold to the front of your blanket, such that you have ½ inch of material left to press. Remember to keep heat from the batting part.
Cover up the raw edge by folding the backing fabric once again, ½ inch to the front of your blanket.
Stitch the self-binding in place by hand or machine with blind stitching to your blanket's front side.
Which Materials Best Suited a Shabby Fabrics Self-Binding Baby Blanket?
A handmade item is perfect for babies who have sensitive skins and can't regulate their core temperatures. When looking for the fabric to make a self-binding baby blanket, pay close attention to the material. It should be soft, machine washable, and able to keep your child dry and comfortable.
Every baby is unique, and fabrics for bedding should reflect your personal touch. Child-friendly materials that you can use to make this self-binding receiving blanket include;
Cotton
It's the most popular material used for baby items and kids' apparel. Cotton is highly absorbent and soft, making it gentle against your child's sensitive skin. The organic variety, grown without fertilizers, pesticides and not dyed during processing, is specifically suited to a baby's weak or allergic immune system.
Bamboo Rayon
Another fabric for making self-binding baby blankets, garments, swaddles, or hats is bamboo rayon. Derived from bamboo fibers, it's ultra-soft and excellent for thermal regulating. That means it will adjust to your child's body temperature, which makes it unlikely to overheat. Use this material for layering the self-binding quilt.
Jersey Knit
A highly wearable material, cotton jersey knit is a strong choice for baby and kids items. While easy to work with, especially by novice sewing enthusiasts, this fabric is breathable and stretchable, resisting pilling.
Since jersey knit fabric edges are prone to curing after machine washing, leave them un-hemmed to give for a curled look. The material is incredibly soft for simple apparel, like the Shabby Fabrics self-binding baby blanket.
Minky
While not as breathable as natural fabrics, Minky is a polyester knit material that's soft and plush. That's due to its brushed pile. The fabric is perfect for cozy baby blankets or furry toy animals, and it's available in long or short piles with trendy prints and embossed designs.
Gauze
Gauze is airy and breathable, a light cotton fabric that comes dyed or printed. You can use a double layer of gauze tacked at intervals to form the edges or middle part of your Shabby Fabrics self-binding baby blanket.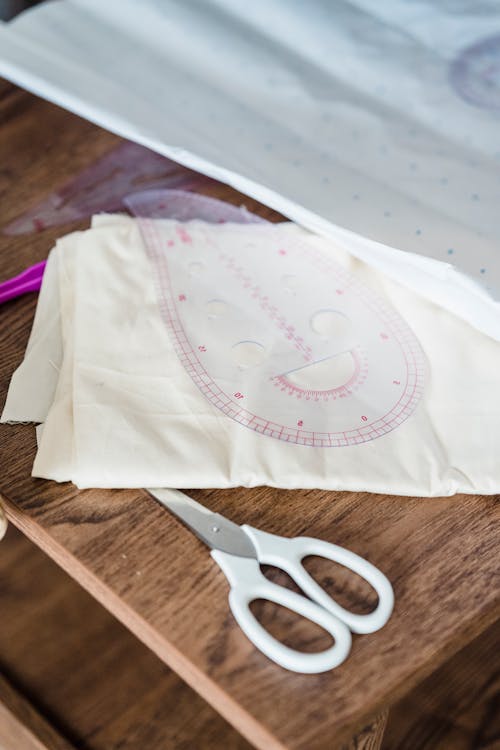 Fleece
Fleece is known for its softness and warmth, the go-to material for baby blankets and other outerwear. A quick-drying fabric, garments fleeced garments are stain-resistant, easy to wash and dry quickly. If you doubt what to use for your binding blanket, this product offers an effortless option for a new child's bedding accessory.
Conclusion
Nothing replaces the sentimental value of a handmade Shabby Fabrics self-binding baby blanket. Use a machine or hand-sew it to make a precious keepsake that strengthens the bond between mother and baby. I hope that these tips have shown you how to give your child the best extra safe protection for a few quilters' tools and some feet of fabric material later.
I'm Cathrine and I'm a 39-year-old mother of 3 from Utica, New York. And I'm extremely happy you've come to visit my hide-out on the web. Here I post about everything related to family-life and usually it will involve babies and lessons I've learned over the years from experts, friends, and my own mistakes. So hopefully you will find what i write fun and informational!