As a parent, you have a responsibility to pick out a great name for your baby. That's especially true if you're from the orient. Names that you choose must have a harmony of characters to bring your child prosperity and good luck. Careful selection is required, especially when looking for Chinese names for boys, starting with my 100 favorites.
Traditionally, Chinese parents would consult astrologers, who suggested boy's names according to the five elements associated with the time of birth. These include water, earth, fire, gold, and wood, with each character carrying its meaning. You can rely on these astrological charts to combine characters, usually three, which will harmonize with your family name.
Chinese names for boys are often not fully translatable into English. However, the characters can point to an etymological foundation and a name's origins in mainland China. In this article, you'll learn how to choose your baby boy's moniker, whether in Cantonese, mandarin, or any of the eight other dialects.
How Are Chinese Babies Boys Named?
In China, you write your surname or family name first followed by the first or given name. Typically, the former is made up of one character, while the latter consists of more characters. In that case, Chinese first names are the second monikers if you think of it in English terms.
It's not common to name a child after an older relative, as it's considered disrespectful. Also, the Chinese avoid copying the names of historical figures or celebrities, which is believed to bring bad luck. Instead, look for a unique moniker, which harmonizes the characters of their family name. That should suffice to reflect the hopes of a prosperous future for your baby.
If a baby boy has siblings, their name can indicate or complement their brothers or sisters' names. If a first child is named star, your tot can have the name sun as it contains the same characters.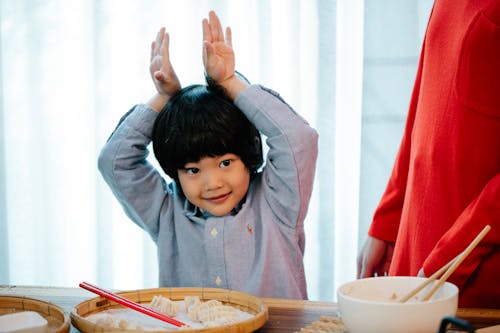 What Are the 100 Favorite Chinese Names for Boys?
Chinese names for boys are charming and exotic. Countless naming methods cut across communities and ethnic groups. While foreigners are also allowed to give their babies these oriental monikers, some are reserved for certain groups.
Using their names, most Chinese males can trace their family roots and ancestral origins. Ancient monikers are passed on by clans to preserve their traditions or culture, ensuring they're kept alive for future generations. Some ethnic tribes may have a name that represents their unique identity. For that purpose, it's taken as sacred.
When choosing a Chinese name for your baby, it's best to look deep into its meaning. Some even have famous namesakes or spelling variations that create special nicknames. You'll also be considering the number of strokes that your selected boy's name's characters will entail to draw.
Here are my 100 favorite Chinese names for boys in alphabetical order.
A
1.       Aiguo is a patriotic lover of the country. 
2.       Ah Cy, is a lovely boy.
3.       Ah Kum, is good as Gold.
4.       Angou is protective of his country.
5.       Ah Lam is peaceful.
6.       Ango is also a protector of his country.
B
7.  Bei ye is an adventurer.
8.  Bingwen has bright and well-cultivated manners.
9.  Bo is a man of the waves, of the ocean.
10.  Bao Ba means he'll be a future dad of many babies.
11.  Bergin is sharp and spear-like.
12.  Bambang is a soldier.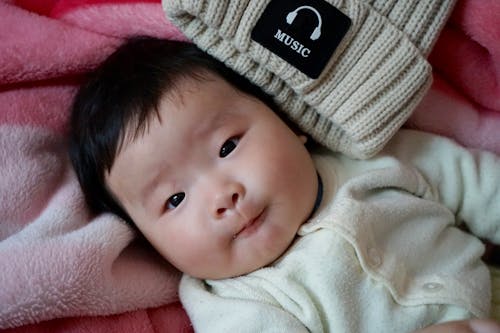 C
13.   Cheng is accomplished.
14.   Chun Yemen is a pure man.
15.   Chao has a surpassing personality.
16.   Chung is wise.
17.   Cong is an intelligent boy.
18.   Chi is modern or of the younger generation.
19.   Chenglei is like a vase, accommodating.
20.   Cheung means fortune.
D
21.   Dequan points to the spring, freshness, life.
22.   Du Yanlong is the single-eyed dragon, focused.
23.   Dong thrives in the winter.
24.   Dewei is highly virtuous.
25.   Da chases after attainments.
26.   Deluna is of the virtuous order.
27.   Da Xia loves to help, always.
28.   Disung is a truthful, honest person.
29.   Dai Tou is clumsy but cute.
30.   Donghai is from the eastern sea.
31.   Dingbang is a protector of his country.
32.   Deshi is a virtuous man.
33.   Dai is a martial arts swordmaster.
34.   Duyi means he has independent wholeness.
35.   Da Bao has big treasures.
You might also want to check Roman Last Names – My 50 Favorites
E
36.   Er Bao is the owner of multiple treasures.
F
37.   Fa points to a new beginning.
38.   Fu is wealthy.
39.   Fai is a beginning.
40.   Fang is honest and upright.
41.   Fuhua is full of flourishing fortune.
42.   Fan is lethal.
43.   Feng means the maple tree.
44.   Fung is swift as a bird.
H
45.   Hyson means the flourishing spring.
46.   Hop is agreeable.
47.   He is a bringer of peace.
48.   Hu is a vigorous tiger.
49.   Hua is prosperous.
50.   Hao is perfect.
51.   Hou is a nobleman.
52.   Hong means large.
53.   Hui is clever.
J
54.   Jia is a great person.
55.   Jung Sheng was born in the city.
56.   Jian is healthy, strong.
57.   Jiao Long has the fierce countenance of a dragon.
58.   Jin is gold.
59.   Jian Toumen is a gentleman.
60.   Jiang is a determined individual, ambitious.
61.   Jing is perfect and clear.
62.   Juan has a friendly attitude, loves having fun, and is joyful.
63.   Jun is a lover of truth.
K
64.   Kong is a glorious as the sky.
65.   Kang is healthy.
66.   Keung is as profound as the universe.
67.   Koshing moves upward, step by step.
68.   Kuo is vast.
69.   Kun is expansive, like the universe.
70.   Kaili is beautiful.
L
71.   Lan Piao is a blue ticket, symbolizing luck.
72.   Li Qiang is energetic.
73.   Long has good fortune and political power.
74.   Lao da is a leader.
75.   Lei is fearsomely loud like thunder.
76.   Lee is a healer.
77.   Li Jei is handsome, beautiful.
78.   Liang Ren is a good person.
79.   Long Aotian is perfect.
80.   Liwei means greatness.
81.   Lim is a forest.
82.   Liko is one who's protected by Buddha.
83.   Liang is excellent.
84.   Li Wei is great.
85.   Lok is a happy boy.
86.   Ling understands.
87.   Longwei is like the great dragon.
88.   Li Juan is pretty, handsome.
Read also 67 Gothic Names for Boys & Girls – Dark and Awesome!
M
89.   Manchu is pure.
90.   Ming is a bringer of light, a bright shining.
91.   Mencius means power.
N
92.   Ning has spirit.
93.   Nan Shen is a good guy.
94.   Naun Nan is a boy capable of melting your heart.
95.   Nianzu is considering the ancestors.
P
96.   Ping is a level-headed person, peaceful.
97.   Peng is the grandson of King Zhuan Xu.
Q
98.   Qingshan is celebrating the goodness
99.   Qiang possesses strength.
100. Qi Guan Yan is the person that takes a subordinate role in a relationship.
Conclusion
From the ancient language to cool, contemporary city dialects, there are Chinese names for boys to suit your baby. These exotic monikers have a spectacular variety of origins, meanings, and inspiration, from everything between peace, courage, intelligence, precious stones, and flowers.
I'm Cathrine and I'm a 39-year-old mother of 3 from Utica, New York. And I'm extremely happy you've come to visit my hide-out on the web. Here I post about everything related to family-life and usually it will involve babies and lessons I've learned over the years from experts, friends, and my own mistakes. So hopefully you will find what i write fun and informational!