There are a couple of things that top your delivery room registry or shopping list for your baby, and a muslin blanket is one of them. You may know that this fabric is one of the softest, most gentle natural cotton fibers. But you're not exactly sure how to answer the question what are muslin blankets used for?
Muslin is the most lightweight and finely woven cotton fabric. The material offers stellar breathability, wash-ability, and quick-drying properties suitable for baby garments. As a perfect newborn gift for mums, muslin blankets make the best swaddles due to excellent airflow that eliminates overheating. These wrappers are often of bamboo and muslin gauze cotton mixes which, while flexible, stretchy, and natural, get softer with each wash.
Keep your child warm and safe while sleeping by swaddling them with a muslin baby blanket. While incredibly durable, this material is of high quality and comes bleached, unbleached, or patterned. On reading this article, you'll be able to elaborate with certainty what muslin blankets are used for.
What Is Muslin, and Why Use It in a Blanket for Your Baby?
Muslin is a type of cotton yarn that was highly preferred by the nobility in old Europe. That's because of the softness of the garments it produces. Could be you consider pure cotton as the material you'll go for when looking for high-quality fabric. But muslin, in its various weights and grades, makes the softest bedclothes, sheets, and towels.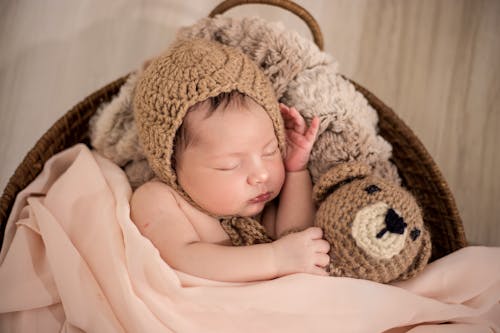 You can't have enough muslin blankets around the house, car, and stroller or stash them in your diaper bag. This light fabric makes it easy to whip out and arrest spills, offers nursing privacy, changing diapers, and burp protection. Besides its high absorption rate, muslin is also quick drying and will become softer each time you wash it.
Ways to use your baby's muslin blankets include;
As A Swaddling Blanket
Muslin is a great choice for a baby swaddling blanket especially in areas where summers are hot. This material is thin and smooth, making it perfect for preventing your child from overheating due to its breathability. Compared to the smaller, non-stretchy flannel receiving blankets, these blankets, which you can use as your baby grows, are also extra-large sized.
While swaddling with muslin, it's able to wrap up your baby tightly, so they don't wiggle out. The warmth and comfort provided by this soft fabric make it excellent to calm your child down and put them to sleep.
As a Diaper Changing Mat
Countless diaper changes leave your baby's bum exposed. The soft muslin fabric creates a suitable base to catch any run-offs. Muslin is 100 percent natural. When made into blankets, offers suitable changing table covers when you're out and about in public or shared facilities. The stretchy, flexible material is also easy to fold up and stow in your diaper bag, whipping it out at short notice.
As a Public Nursing Cover
Folks still act prudish when they see you breastfeeding openly in public. Besides that, your little tot will be distracted by passersby's that they don't feed sufficiently. Use a muslin blanket to cover up when nursing, seeing as the material has excellent breathability and won't let your child overheat.
Draping muslin blankets is a trick that works well with shopping carts and restaurant high seats. For these and other away-from-home places, use this fabric if you'd rather these surfaces didn't come into direct contact with your baby.
An Oversize Burp Cloth
Before burping your baby, sling a muslin blanket over your shoulder to soak up all the spit-up.  Since I've been using this fabric as protection against burp-puke, there are no more instances of stained blouses or my kid's onesies.
You don't have to worry about over-washing muslin as this durable material becomes suppler with every wash.
As A Playtime Mat
Your baby is starting to wiggle around and explore the world around them, mostly on their belly. Use a muslin blanket as a playmat that covers any surface be it the floor, your bed, the crib, or in the outdoors. Muslin offers your tot a soft gentle playtime area that's also super absorbent of any spills, spits, or accidental blowouts.
As A Stroller or Car Seat Cover
Take a muslin blanket along to act as a sunshade when you and your baby start taking strolls in the spring sunshine. You can drape this fabric on your child's stroller cover. The breathable material will let in regular airflow while keeping out harmful UV rays. Use this material's perfect size to throw over your baby's car seat when you want to protect them from on-road elements.
The Emergency Diaper
Of course, there are those runny stomach moments when you run out of disposable diapers. Fold up a medium-sized muslin blanket into a cloth nappy and use the soft, super absorbent material to hold back the torrent until a fresh pack arrives.
As A Security Blanket
A blanket has been there since your kid was born. It's soft and offers comfort during nap time, or when they're sad, so it becomes a security blankie. Muslin blankets come in nifty designs that you can have pairs of, and you'll also sometimes use them to supplement bedding for extra warmth.
In addition to its swaddling and baby comforting attributes, muslin blankets offer a versatile way of simplifying many everyday baby activities. A muslin blanket can also be upcycled into cleaning dusters or kitchen cloths. You can also create a quilt out of used blankets.
Your kids can put blankets up as make-believe tents, or you can have them as picnic blankets on a sunny day in the yard or at the park. For any expectant or new mum, a gift of muslin blankets will go a long way, while many friends and relatives often pass them down when they're no longer in use.
Conclusion
Muslin is inexpensive compared to other high-end fabrics. You can get baby blankets in packs of three or four for less than ten bucks. These garments are also prevalent in online stores for fractions of their street values. Be assured of value for your money, even for pricey bamboo muslin composites. That's due to the wash-ability and durability of this softest kind of cotton.
I'm Cathrine and I'm a 39-year-old mother of 3 from Utica, New York. And I'm extremely happy you've come to visit my hide-out on the web. Here I post about everything related to family-life and usually it will involve babies and lessons I've learned over the years from experts, friends, and my own mistakes. So hopefully you will find what i write fun and informational!